Career Coaching
We are proud to provide professional career coaching services to help you move forward in your work life.
Career choices are really life choices, and can be emotionally charged and filled with a lot of uncertainty. It's important to understand the life you want to create when making career decisions. Take this opportunity to gain profound personal insights that will result in a more focused, informed job search; this KNOWINGNESS enables you to choose a career that's best for you.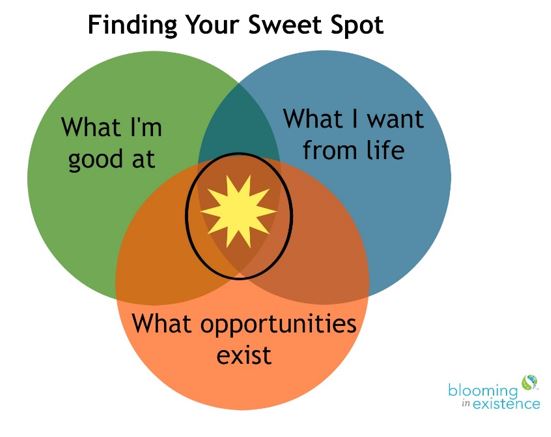 Get your Guide to Knowingness, a helpful workbook with step-by-step exercises to help you define what you want from life. It includes:
Knowingness - The Basics
What Are Your Words?
What is Your Legacy Right Now?
Creating Your Bucket List
Identifying Your Desired Feelings
Then, take it to the next level with a one-on-one coaching session on Architecting Your Life, a conversation about what you want from life, who you are, and what those things specifically mean to your next career decision.
Please see below FAQs to learn more.
Frequently Asked Questions
How does it work?
First, purchase our service using PayPal - just check out using the above form. You don't need a PayPal account; any credit card is accepted. When your payment is complete, we will email you the workbook and, if purchased, a link to schedule your session when you're ready. We recommend completing the workbook before your coaching session in order to get the most value from your session.
What is career coaching?
Career coaching helps you assess your professional situation in the context of your whole life in order to create action goals to move you ahead to your next career decision. Our session may relate to achieving career confidence, making career decisions, creating and executing a career plan, and overcoming career obstacles. The work of the coach is to listen, reflect, ask questions, give perspectives, and options. The coach will support you in finding YOUR answers and creating YOUR plan to make career-related changes and choices, rather than generically informing you of the choices or tools. Through kind suggestions and guidance, the coach encourages and challenges you to be a better version of yourself and to make the best choices for your life.

Coaching sessions typically focus on:
HOW you want to live and work
WHAT you want to enable in life and through your work
WHY you are doing what you are doing
Career coaches may have certifications from an accredited body like International Coaches Federation (ICF) but career counselors are often required to have a formal license (e.g. Licensed Professional Counselor, LPC) to practice in the state they reside.
What career coaching is NOT
Career coaching and career counseling are not the same. Career counselors are more likely to instruct you on using standardized measures (such as tests of interest, aptitude, and interpersonal style) to help you identify what to do next. They are also more likely to:
Provide an educative element to counseling, such as learning how to construct a resume or cover letter that targets a specific type of position.
collect information about your talents and area of expertise to introduce career opportunities based on your skill level.
help you consider variables such as optimal work environment, degree of creativity, desired/required income level, proportion of job devoted to tasks such as writing, customer contact, etc.
About Our Coach
Michele Elin, Founder of Blooming In Existence is a certified Life/Career Coach. She has 20+ years of experience in coaching, corporate roles and as a small business owner. She was a Fortune 50 development coach to thousands of employees and is certified to help people understand areas of strength using various tools such as StrengthsFinder and Belbin Team Roles. She has an M.B.A. from The Ohio State University.

She brings her whole self to the coaching experience, which means you'll encounter her sense of curiosity, belief in vulnerability, drive to observe, encouragement to start over if necessary, and determination to live genuinely. Her passion is helping people to live the life they WANT. It is her Sweet Spot. She is a mom, a cancer survivor, a rejecter of SHOULDs, and on a mission to change the world one moment at a time.
What if one session isn't enough?
No problem. Michele will provide you with information on how to continue the coaching process.
How do you make the most of your coaching experience?

Complete the workbook before the session.
Don't let the experience end with the phone call. USE the workbook and the conversation in your career journey. Revisit and revise your answers periodically as you refine and change your direction. Complete what you've committed to. Coaching is only successful if you put it into action outside the sessions.
Be open-minded. Try new approaches. Experiment. Enjoy the process.
Tell the truth. The only way to have a productive coaching relationship is if you are honest with yourself and the coach.
Be willing to adapt your beliefs if they do not serve you anymore.
Be prepared for the coach to ask questions. Often, it is the small moments that bring about BIG shifts.
What else do I need to know about the sessions?

All sessions are conducted via telephone and Skype.
All sessions are 45 minutes in length.
Sessions will be considered to start at the scheduled times, even if you're late.
Cancellations/reschedules must occur at least 24 hours in advance or your time will be forfeited.
Is there a satisfaction guarantee?
Absolutely. Here is our promise to you - you will learn something new about yourself and be able to articulate it in a new way. If you can't say that, we'll refund your money.