The 2016 Scholarship Essay Competition
The 2016 Scholarship Essay Competition started in December, 2016.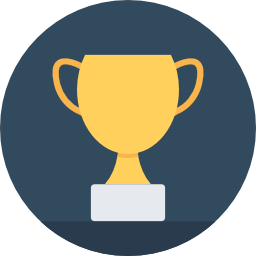 AND THE WINNER IS...
Congratulations to Dini Hoffman of Brooklyn, NY, United States. Dini wins the $500 cash scholarship!
IN HER OWN WORDS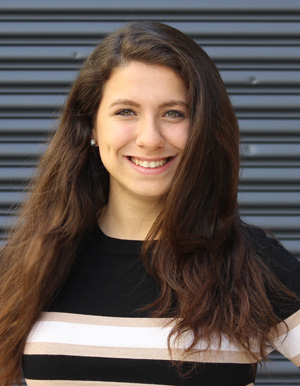 Hi! I'm Dini. I'm 20 years old and live in Brooklyn, N.Y. I'm currently pursuing a degree in Marketing and Management from Touro College, while working at Ajax Union Marketing, an incredible digital marketing agency located in Industry City (check us out!). Winning this prize has been an amazing honor! I was truly blown away by all the submissions and hope our stories can inspire others to define their career goals and chase their dreams. As for the $500 prize, no exciting plans here: straight into my savings account it goes! Thanks again to WCIRFM for this opportunity.
Thank you to all who participated and stay tuned for future contests!
Contest Entries
---
Contest Rules
What Career is Right for Me presents a writing contest that offers a great cash prize. We know how important and difficult choosing a career can be. Our goal is to provide you with as much information as possible to point you in the right direction. You can help others by sharing your story with over 30,000 subscribers that have taken our career aptitude test. To win the contest, all you need to do is write up and submit an essay about how you made your career choice.
Essay Topic
This year's topic is: What factors did you consider when picking a career or major? How and why did you make that decision?
How to Enter
To enter the contest, entrants must submit an essay of at least 500 words, but no more than 1,000 words, on our website. Please review all the guidelines below, and submit your entry on this page, using the embedded form.
There's no cost at all for entry, and it's available to anyone in the world who wants to enter. Do you think you have what it takes? Then read on!
Winner Takes All Prize - $500
All payments will be made in US dollars.
Deadline
All entries must be sent to us between December 1st 2016 and January 15th 2017. The winners will be announced on January 31st 2017. We are no longer accepting submissions for the January 2017 contest. Any submissions received after January 15, 2017 will be eligible for the next contest, scheduled for this summer.
Eligibility
Entry in the Contest is open to persons 18 years of age or older. Employees of Sponsor, their immediate family members, and persons living in the same household as employees or their immediate family members are not eligible. Limit one (1) Contest Entry per person.
Guidelines
By submitting your paper, you are agreeing to the terms and conditions of the contest, and accept the judge's decision as final.
All entries must be your own original work. All entries will be checked scrupulously for plagiarism. If we determine any of your work to be plagiarized, your entry will be instantly disqualified.
All entries should be between 500-1,000 words.
All entries must be written in English only.
Entries can be submitted in the following file formats: .doc, .pdf, and .docx. Images can be used in your essay if you feel that they are necessary to your work. Please ensure you have the proper rights to any images included.
You are 18 years or older.
You are providing permission for us to publish your essay on our website and share through social media channels.
You are limited to a single entry. Please edit and proofread before submitting as we will only consider your first entry valid.
Submit your entry using the form on this page.
Judging
The staff at What Career is Right for Me will read all entries and make a final decision on the best essay. Make sure you submit your best work in order to get their attention!
Why you should enter
You have a chance to win $500 and your work will be published on our website for all your friends and family to see.
Make sure you read the guidelines closely before you begin, and good luck!